Business Transfer Agents

What kinds of Businesses?
Exeter based Cherry & Cherry have been specialist Business Transfer Agents for over 70 years, active in the marketing and negotiated sale of small to medium sized businesses throughout Devon and the surrounding counties. Over the years we have been active in the sale of a wide variety of businesses including convenience stores; newsagents; greengrocers; delicatessens; cafes; restaurants; fish and chips shops and various hot food takeaways.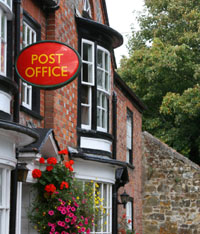 Also Licensed Premises including inns; public houses; country taverns; and private hotels. Negotiated sales also include garage forecourts and petrol filling stations;  ladies beauty care and hairdressing salons. More specialised business sales have included joinery and shopfitters; dairy engineers; clinical waste and drainage surveyors. The marketing and sale of professional services have included estate agents and architectural services. Indeed we will offer advice and guidance on the marketing and sale of most 'going concern businesses.'
The Marketing Price
The marketing price of any 'going concern business' has regard to the goodwill value of the 'trading potential' or ' fair maintainable trade'; the profit & loss accounts; the premises (freehold or leasehold); and the trade fixtures, fittings and equipment.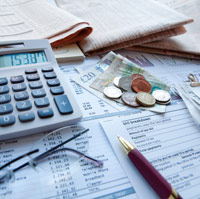 The goodwill value varies between different types of businesses and it is also important to remember that personal goodwill is not generally considered to be transferable. Consideration also needs to be given to the availability of comparable market evidence and the supply of and demand for that for particular kind of business.
Although no two businesses are the same, it is possible, with care, to compare 'market evidence' from completed transactions. However, for those looking to sell particularly specialised businesses, there may be very little market evidence or known demand. However the marketing price must be correctly set to generate interest but, at the same time, have consideration to the potentially higher value to a competitor or other 'special purchaser'.
Confidentiality and Discretion
At Cherry & Cherry we believe that the sale of our clients' businesses should be handled in a discrete and confidential manner. Often this will mean that, when advertising a business, no specific details are given and there are no photographs as it is not always helpful to our clients if their staff, customers, creditors and competitors become aware that the business is on the market. We are also careful about supplying private trading information.
However it is not usually appropriate to sell a business without the benefit of a thoughtful marketing campaign, which creates the opportunity to generate interest and test the market. It is therefore a challenge to find and use the most effective means of catching the attention of potential purchasers, whilst, at the same time, seeking to avoid the attention of those who do not yet need to know.