Welcome
We thank you for visiting our website and welcome you to our home page.
Please spend a few minutes looking through our site to see what help and advice we can offer you.
Established in 1939, Cherry & Cherry are Chartered Surveyors and Business Transfer Agents, specialising in the sale of small to medium sized businesses.
We are Commercial Property Consultants and offer advice on Business Valuations and Hotel and Licensed property.
We also manage Commercial and Residential property and give Church Property Advice.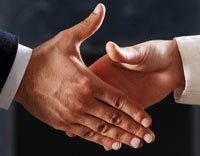 Cherry & Cherry are a professional family practice and our aim is to give all our clients reliable, independent advice and a high standard of personal care and service.
Why not contact us to discuss your Business Agency or property requirements.